Today it is my pleasure to feature Kathy L. Wheeler on Dey for Love. Kathy is the author of several romance novels, novellas and shorts. Published by Wild Rose Press and also self-published, Kathy has learned a lot through her writing adventures, both from traveling in the real world and in her creations. She sits down with us today to share a bit about her writing.
KARA: Thanks for taking time with my readers and me today, Kathy! So let's get to it! Have you ever had to kill off a character? How did you make that choice? Or was that choice taken from you by the story/characters?
KATHY: I have in fact. I am part of a series with the Oklahoma Romance Writers, in conjunction with The Wild Rose Press, called Tales of the Scrimshaw Doll. Actually, I have written two books for this series. The second book, The English Lily, is also connected to a Cinderella Series I have self-published, historical. The heroine is dyslexic. She gains enough courage to ask a teacher for help because she doesn't understand why reading is so difficult. He has agreed, and in the course of his help, they are walking on the deck of a ship when it is attacked by pirates. Well, needless to say, the poor man was killed. What I found (if you can call it entertaining—actually, that is exactly what I call it) was in reading the scene to my husband. He was shocked! (He isn't a reader). He left the room, then came back an hour later and said, "What if you don't kill him?" I started to say something but he held up his hand, and said, "Let me finish. What if he comes back later, you know, with some kind of magic?" (My husband was very determined.) I let him finish, trying not to grin. When it was my turn to talk, I told him, if the man didn't die, the story would lose the impact of the emotion, and would give my heroine no reason for later turning to the man's mother to see her son's dreams fulfilled. Explaining this, however, was futile. I had to finally tell him, "Honey, he's a character in a book."
KARA: Hah! I think that's the best compliment, for him to be so invested! Which sub-genre of Romance do you feel the most comfortable writing in? Why?
KATHY: I started out writing contemporary, but feel I am gaining confidence in historical. I've always loved reading historical, but the stories just have not presented themselves. That is changing, however. I imagine I will continue with both. . .and who knows what the future holds.
KARA: Are you a plotter, a pantser, or a hybrid?
KATHY: I am mostly a pantser. I start with an idea and start writing. I brainstorm with my critique group (we have martini club). I also keep notes at the foot of my document, and as I answer questions or situations, I delete them. So I wouldn't quite refer to it as a hybrid.
KARA: How do you know you've hit your zone?
KATHY: When I can't stop. I once had critique partner who would issue these challenges. She sent a note out one Friday and said, "Okay, girls, 3000 words by Monday." I did 9000. Talk about a zone! Whew.
KARA: That's fantastic! 🙂 Do you prefer to write novellas, short stories, or full-length books? Which do you prefer reading?
KATHY: I prefer full-length novels. I have 6 that are over 55k. The two books with The Wild Rose Press are actually novellas. I'm getting better at the shorter stories, which I never thought much about doing. The Oklahoma Romance authors started a series of "chapter stories" if you will, for holidays. For example, twelve of us each wrote a chapter for the Twelve Days of Christmas. We set up a theme and time period, then a chapter is posted each day for that period. I had Five Golden Rings. We did another for Valentines, and I was day 9 out of 10. And currently, there are two different groups for March, the first, obviously, St. Patrick's Day; the second is an inspirational series for Easter. I'm working on the St. Patrick's Day set. Those stories can be found at wildokies.blogspot.com. The St. Patrick's Day stories begin on March 11, with Amanda McCabe/Laurel McKee kicking it off. I'm scheduled for March 15th.
KARA: Those are some great ideas for the holidays. I especially like the Twelve Days of Christmas idea. I'm looking forward to your short on the 15th, too. Check it out peeps! 🙂
KARA: Have you been published in small press, big press, as an indie, or a combination? Why did you make this decision? If you chose indie, what was the 'turning point' for you?
KATHY: My first contract was with The Wild Rose Press. It has been a fantastic experience. However, the Cinderella Series I mentioned previously, did not quite fit anywhere, so I decided to self-publish the series which is three books. They are considered sweet romance, but in writing the series, I found the first book to be a sisters story. The second and third book turned into somewhat of a suspense and follow the more traditional route of romance, although still sweet. The fourth, The English Lily, as I said, was part of the Scrimshaw Doll series that Wild Rose Press picked up. I had contracts with another publisher for two contemporary books: Quotable and Maybe It's You. I'm afraid that didn't work out so well, so I decided to reclaim my rights. It took time, but all is good now, and I've self-published two of three books in the series already. The third book, Lies That Bind, is completed but currently undergoing the edit process. I'm hopeful to have it out by summer.
KARA: They all sound so interesting, Kathy. I am very glad you stopped by to share this good news with us. I can't wait to get my kindle copy of The English Lily and Quotable. And I'm going to wildokies.blogspot.com right away.
————————————–
THE ENGLISH LILY by KAE ELLE WHEELER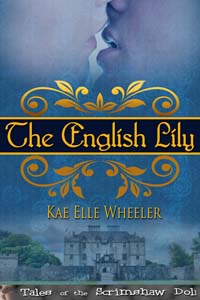 Lady Kendra Frazier is devastated. The love of her life just married another, and now all she desires is to be as far away as possible. Viscount Lawrie, Joseph Pinetti Gray, is facing financial ruin and needs a wealthy heiress.  Luckily for him, Kendra's impetuous nature has handed him the fortuity he requires to save his family's downfall. But Joseph's carefully cultivated plans come to a grinding halt when he finds himself falling in love for what should have only been a marriage of convenience. And how can an old cursed doll help?
Want to learn more about Kathy/Kae Elle Wheeler? Check out her BIO, below: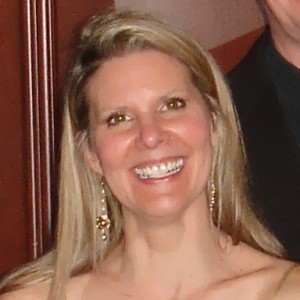 Kathy L. Wheeler was born in Presque Isle, Maine.  How she ended up in Texas, then Oklahoma is as much a mystery to her as anyone.  She graduated from the University of Central Oklahoma with a BA in Management Information Systems and a minor in Vocal Music.
She is published through The Wild Rose Press in contemporary and historical romance. She loves to travel. Ports of call included a three week stint in Europe covering Madrid, Barcelona, Avignon, Paris, Koln, Amsterdam and London. Other exciting places include Grand Cayman, Puerta Vallarta, Mexico, Vancouver, Canada and roaming from one conference to another nationwide. You may have met her in Seattle, Dallas, San Francisco, San Diego or Atlanta.  She has served a number of positions with the Oklahoma Outlaws RWA Chapter, and is also a member of DARA, The Beau Monde, Passionate Ink and OWFI.
Kathy lives with her husband in Edmond, Oklahoma where she migrated from Dallas, Texas in 1992.  She has one grown daughter and one bossy cat.
Kathy L. Wheeler's LINKS: TWITTER  www.klwheeler.com  kathylwheeler.com
DIRECT LINKS TO AMAZON: The English Lily
, Quotable (The Bloomington Series)