It's a real pleasure so have Kandy Shepherd stop by the website today. We have an interview and info on her book, Reinventing Rose, for your enjoyment!
-Kara
KANDY: …thank you so much for interviewing me on Dey for Love—I appreciate the opportunity to meet your readers.
KARA: It's my pleasure, Kandy! Which sub-genre of Romance do you feel the most comfortable writing in? 
KANDY: I love reading across all genres but I only write contemporary romance. I like looking at the relationships around me and how people interact. Maybe I just like to live in the present! I also enjoy writing contemporary womens fiction and chick lit, with strong romantic elements.
KARA: What is your favorite part about developing your characters? 
KANDY: Getting to know my characters as people. Creating not just how they look but also how they react and why. Inventing a realistic background for them is such fun—though most of that doesn't end up in the book. When I feel I know my characters inside out, and talk about them as if they were real people, that's when I know I'm ready to write them. And I love the way they surprise me with new insights as I get further into the story.
KARA: Oh, absolutely! They have minds of their own. 
KANDY: Rose, the heroine of Reinventing Rose is quite complex and I really enjoyed building her character. There's also a cast of interesting secondary female characters in Reinventing Rose and I loved the opportunity of making them very different from each other. Please don't ask me which one I liked best because I grew very fond of them all!
KARA: Have you ever wept over a character?
KANDY: Yes—but not a human! I wept as I wrote the secondary character of Freya, a very old golden labrador in Home Is Where the Bark Is, one of my contemporary romances for Berkley Sensation. When the owner of the dog on which Freya was modeled read the story, she cried too. That said, I felt quite tearful when writing the scene in Reinventing Rose, when Rose uncovers a family secret but refuses to believe it.
KARA: Tell me about your book. Why did you write this particular story? Was it simmering peacefully on the back burner or did it startle you like a kitchen flash fire?
KANDY: I love writing romance but I also like to write about the other aspects of a heroine's life such as family, friends and career. When I was working in womens magazines, I particularly enjoyed working on reader makeovers—coordinating with hairdressers, makeup artists, fashion stylists and photographers to transform everyday women into their look-best selves. I had the idea for a chick-lit type story of a young woman who decides a makeover will solve all her problems. Of course it doesn't, and Rose has quite a journey before she realizes that. The tone of the book is sassy but it deals with deeper issues than a change of hairstyle. There's a romance, too, and I have to say I particularly like this hero and fell in love with him myself! An early reader calls Reinventing Rose: "A great story about family, female friendship and love." I think that sums it up quite nicely.
KARA: Sounds great–I love a touch of sass! Are you a plotter, a pantser, or a hybrid?
KANDY: I think of myself as a pantster who likes to start with some characters and a story and an idea of how it might end. But having to write to a contract deadline with a detailed synopsis turned me into a hybrid and now I work from a synopsis but with leeway to detour if I need to.
KARA: How do you know when you've hit your zone?
KANDY: When I lift my head, bleary eyed, from the computer and realize I've been writing non-stop for two hours without a break. Not good for the health but great for the story. When it happens it's magic.
 KARA: Have you been published in small press, big press, as an indie, or a combination? Why did you make this decision? If you chose indie, what was the 'turning point' for you?
KANDY: My first novel was published by a small, independent press (the rights reverted to me and I have since self-published it as Something About Joe.) I was next published by Berkley Sensation, a division of Penguin, New York.
My contemporary romance The Castaway Bride didn't seem to fit any publishers' requirements. When I saw the success some of my friends were having with indie publishing, I decided to publish it myself. To my surprise, it became an Amazon best seller. I have just self-published my contemporary womens fiction/chick lit Reinventing Rose for the same reason. Because of my magazine background I love the publishing process of indie, in particular working with designers and editors. Since I gave up a demanding magazine role last year, I'm working on a number of different stories. I hope my future will be a mix of big press and indie publishing.
KARA: You've got a pen and paper in hand, but no story. At that moment, do you free-write or doodle?
KANDY: I love to jot down notes for a new story and new characters. There used to be bits and pieces all over the house that were always getting lost. Now I get a journal for each new story and try to keep all my jottings in the one place until I can transfer them onto the computer. I sometimes think there is a more direct link between brain and pencil than brain and computer. I find finding a quiet spot and just thinking about my characters, immersing myself in their lives, incubates the best ideas of where to go.
KARA: Thank you so much for stopping by, Kandy.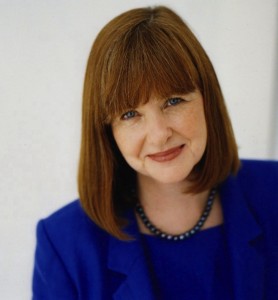 MORE ABOUT KANDY!
Kandy Shepherd writes fun, feel-good fiction. She is the award-winning author of contemporary romances Love is a Four-Legged Word and Home Is Where the Bark Is published by Berkley Sensation, as well as the independently published e-book romances The Castaway Bride (an Amazon best-seller) and Something About Joe. Her newest release is the contemporary womens fiction title, Reinventing Rose.
Kandy swapped a fast-paced career as a magazine editor for a life writing romance and womens fiction. She lives on a small farm in the Blue Mountains near Sydney, Australia with her husband, daughter, and a menagerie of animal friends that include a dog, cats, horses and two miniature bulls. Kandy believes in love-at-first-sight and real-life romance—they worked for her!
AUTHOR LINKS: http://kandyshepherd.com
Love, friendship and the magic of a makeover—contemporary womens fiction from the author of the Amazon best-seller, The Castaway Bride.
When an internet love affair goes wrong, Rose straightens her hair and boosts her bra size—but she discovers it takes more than a makeover to find the courage to be her real self.
After 28-year-old schoolteacher Rose Butler flies to the other side of the world to meet the hot Australian guy she met online, their romantic reunion doesn't go quite as planned. Stranded in Sydney, and too humiliated to return home to San Francisco, Rose decides to stay. She aims to shed her old image, and reinvent herself into someone tougher, smarter—maybe even wilder.
Help with her makeover comes from three unexpected new friends—Carla, the born-again-virgin beauty editor; Sasha, the out-of-rehab heiress; and Kelly, the high-flying model.
And then there are the men she meets—sexy bad-boy photographer Elliot; and Luke, the handsome doctor who may not be as straightforward as he appears. It might just be worth risking her heart again…
But as Rose throws herself headlong into her new life, she gets tripped up by a painful family secret and unresolved problems from her past. She's forced to question her beliefs about love and loyalty, old mistakes and new choices, and the bonds of both family and friendship.
By reinventing herself, can Rose discover who she really is and face a fulfilling new future?
AMAZON LINK:Reinventing Rose
KATY BUDGET BOOKS LINK (Indiebound): Reinventing Rose