My Cover Reveal!
How Lovely Your Branches
a novella in the Unholy Nights Anthology!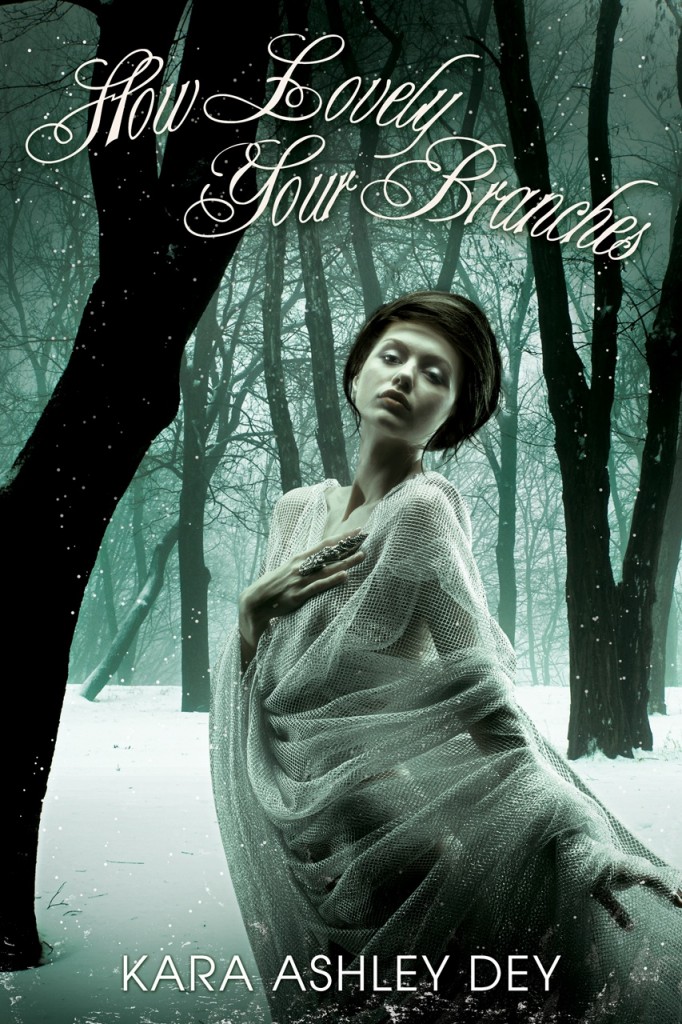 UPDATE: Cover by the lovely Robin at https://www.facebook.com/coversbyrobin
Release date: December 2nd, 2013.
Giveaway: Answer this question in comments for a chance to win a $10 Amazon giftcard!
Question: When you think about love in wintertime, what image comes to mind? For me it's snuggling under a blanket with my DH. What's yours?
For folks who like their Christmas a little twisted, seven tales of charms and magic, curses and intrigue…
Featuring novellas from popular authors Linda Barlow, Andra Brynn, Carly Carson, Alana Albertson, Kara Ashley Dey, Nicole Blanchard and Cherie Chulick.
Snap up this Christmas collection and spice up those frigid winter nights with a great story at an irresistible price. Seven riveting romances by award winning authors for $0.99. The perfect gift for you favorite bookworm. (Regular price: $4.99)
Releases December 2, 2013 at your favorite retailer in ebook and print.