I'm very happy to have Celia Breslin on Dey for Love today! Learn more about this talented author–plus there's a special gift for one lucky reader! Check it out! 🙂
–Kara xxooxx
Haven
The Tranquilli Bloodline Series
Book 1
by Celia Breslin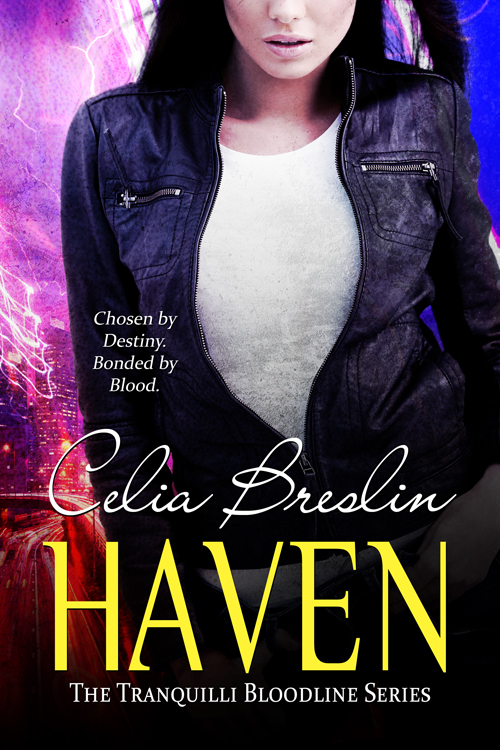 San Francisco nightclub owner Carina Tranquilli works hard, plays hard, and never allows the death of her parents and her twelve-year memory gap to get her down. But her life takes a left turn when a witch attacks her on her twenty-fifth birthday.
Three hauntingly familiar vampires emerge to reveal she possesses a latent power. To protect her from their enemies, they admit to wiping her memories clean and abandoning her as a child, but now they need her help. As she struggles to evade her new protectors and even newer enemies, she meets Alexander, an enigmatic, undead musician. Insta-lust flares, leaving her wanting more.
With evil's minions hounding her every move, and everything she thought she knew turned on its head, Carina must harness her burgeoning power, unravel her vampire family's web of deceit, and fight to have a love life…without getting killed in the process.
BUY LINKS: 
AMAZON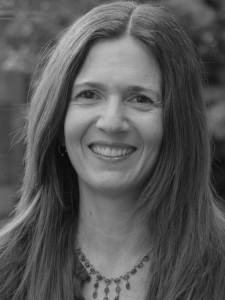 ABOUT THE AUTHOR:
Celia lives in California with her husband, daughter, and two feisty cats. She writes urban fantasy and paranormal romance, and has a particular fondness for vampires and the Fae. When not writing, you'll find her exercising, reading a good book or indulging her addiction to Joss Whedon's TV shows and movies.
AUTHOR LINKS:
Web site: http://www.celiabreslin.com/
Twitter: http://www.twitter.com/celiabreslin
Facebook: https://www.facebook.com/CeliaBreslinAuthor
Goodreads: http://www.goodreads.com/CeliaBreslin
http://www.goodreads.com/book/show/17907415-haven
INTERVIEW:
KARA: Which sub-genre of Romance do you feel the most comfortable writing in? Why?
CELIA: Paranormal Romance (PNR). I'm a lifelong fan of fantasy (both high and urban) and science fiction, of basically anything "Other." Combine that with my love for stories with a happily ever after (HEA) or at the very least a happily for now (HFN) and this sub-genre is a natural fit for me.
KARA: How do you know when you've hit your zone?
CELIA: When the real world falls away, when all I can hear are the voices of my characters and all I can see is the scene unfolding on the screen as my fingers fly across the keyboard. That is, until a hand descends on my arm and a soft voice says, "Mama?" and jerks me back to reality. And then it takes a few blinks and deep breaths to switch gears. 🙂
KARA: Do you have a daily writing ritual?
CELIA: As a full-time mom, I fit in writing and other editorial work around my daughter's schedule. A typical day during the school year looks like this: Chauffeur child to school, exercise, write, line edit and/or read slush pile for an indie publisher, pick up child, spend evening with family. Rinse, repeat.
KARA: Exercise! You got it going, girl! Do you prefer to write novellas, short stories, or full-length books? And which do you prefer to read?
CELIA: Full-length novels for both, though I do also read and write novellas and shorts.
KARA: When you feel a moment of indecision or self-doubt, what have you found to be the best method or trick to get out of that nasty funk?
CELIA: I have a circle of writer pals. And they're only one text, chat, or phone call away. Intense bouts of exercise help, too. Seriously. 🙂
KARA: If you were reincarnated as an animal, which would you be?
CELIA: Black panther.
KARA: Nice. That's my high school mascot. I could lead a cheer for you! Okay. You've got a pen and paper in hand, but no story. At that moment, do you free-write or doodle?
CELIA: Doodle. The ebb and flow of free-form imagery often leads to lovely words and ideas. And then it's time to switch to the keyboard to capture them. I type fast!
NOTE FROM CELIA: Leave a comment for a chance to win one (1) $5 Starbucks e-gift card. What to comment? Let's talk vampires (because I love them, of course)! Do you have a favorite vampire or vampire series in television and/or literature? Or, simply say hello!
LOVE IT! Thank you so much for spending time on Dey for Love, Celia.  And that cover is fantastic. Thanks for stopping by, Readers. And remember, whenever and wherever possible, support your local bookstore!
–Kara xxooxx