Now this looks fun! I've been waiting to read a Sally Felt book. Won't have to wait any longer! Here's the scoop (via Amazon):
GOING NATIVE by Sally Felt (sallyfelt.com)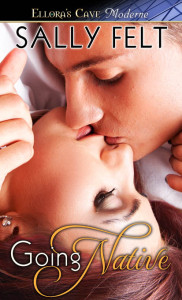 Violet Maison is house sitting a fabulous penthouse loft with a wardrobe to die for. Tired of worrying about everyone else's expectations, Violet's ready to walk a mile in her friend's very sexy shoes. She embraces her new life by planting a jubilant, champagne-fueled kiss on the sexy stranger next door.
.
Eddie is in town to help close a business deal—and lick his wounds after a bad breakup. The last thing he wants is complications. But surprise kisses from the tipsy redhead next door prove a Texas-sized distraction he can't ignore. Violet's demure one minute and suggesting clandestine sexcapades the next. Eddie can barely keep up. Or wait to see what Violet does next.
.
Something about Eddie burns away Violet's inhibitions, though discovering he holds the key to the future of her family's business shakes her newfound confidence. But Violet finally knows what it's like to feel sexy and powerful, and she's not about to give that up. She's ready to fight for the life, and the man, she wants.
.
**Category: Erotica. Adults only. 
——————-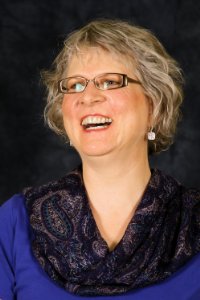 About Sally Felt (via Amazon):
Like most storytellers, Sally Felt is an adventurer at heart. Six foot tall and insatiably curious, Sally has spent the night in some odd places–in a hammock, on a riverboat, in a convent and in a whorehouse. She's waded barefoot in the Mississippi and swum in the Amazon.
Her formative teen years included a student exchange to Middle Earth (aka, New Zealand) and a summer working as a chore girl on a dude ranch.
These days, Sally makes wishes on the new moon, refuses to dye her silver hair, enjoys fine sipping tequila and hopes to inherit her mother's laugh. She's also a decent Wii bowler.
—————–
Check it out! I just downloaded it.
Woo hoo! -Kara