ABOUT THE BOOK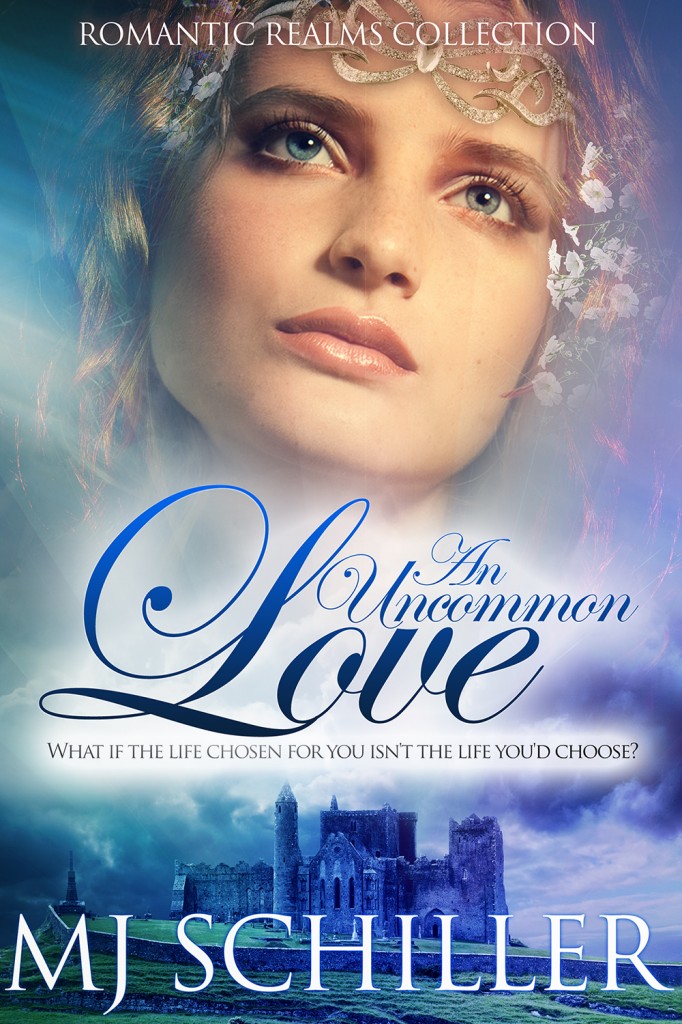 AN UNCOMMON LOVE~
Princess Adriana had her life all figured out.  Or, to be more precise, she had her life all figured out for her.  Before she was even born she was betrothed to Garin, and that was perfectly acceptable as he became her childhood friend, and then, eventually, the person she would swap kisses with inside the palace gardens.  She never questioned it, never had a reason to, until the day a commoner was brought before her father, the King, to be punished.
As soon as Adriana's eyes connect with Seth's across the stone courtyard, she begins to question everything in her life.  For his part, Seth Hobbes is confused about his feelings for the beautiful princess who refuses to match any of his preconceived notions of what a princess should be like, starting when Adriana begs her father to release him.  When Seth creeps into the castle at night to thank her, they begin to build a relationship with one another that is often as explosive as it is endearing.  When fate ends up separating the two, they must undertake a long and arduous journey to be reunited and then overcome the objections Adriana's father has to their relationship.  Will Adriana be able to make Seth see her for herself and not as the princess that he imagines?  And if she does, will she ever be able to convince her father that, despite his objections, there is nothing "common" about Seth at all?
♥♥♥
Excerpt~
Adriana's cheeks grew warm. She gazed at the stranger, her mouth hanging open. He was easily the most gorgeous man she had ever laid eyes on. His shirt, which should have been tied at the neck, was torn and open, revealing his well-muscled chest, which glistened with sweat in the late afternoon sunlight. The veins on his powerful arms, captured on each side by a guard, bulged as he fought to free himself, despite being wildly out-numbered. Adriana felt an unfamiliar acceleration of her heart-beat when he, despite the flurry of activity around him, did not take his eyes from hers. His face at first seemed open, thoughtful. But then, as his gaze trailed over her gown and the thin circle of gold and jewels laced through her hair, his jaw became set. His stare turned cold, almost hostile. Adriana pursed her lips, uncomfortable with the change.
Her father stepped out on the balcony, and she at last tore her eyes from the prisoner's and looked up.
Garin appeared, grabbing her around the waist and trying to steer her away from the scene. "You should not be here."
Adriana slapped at his hands. "Leave me be, Garin," she whispered, her voice hoarse and tense. At her words, his eyes flashed, and he pulled his hands away, holding them up in a sign of surrender.
The crowd quieted as one, and all faces turned upward as the king spoke. "Why is this man brought before me?"
♥♥♥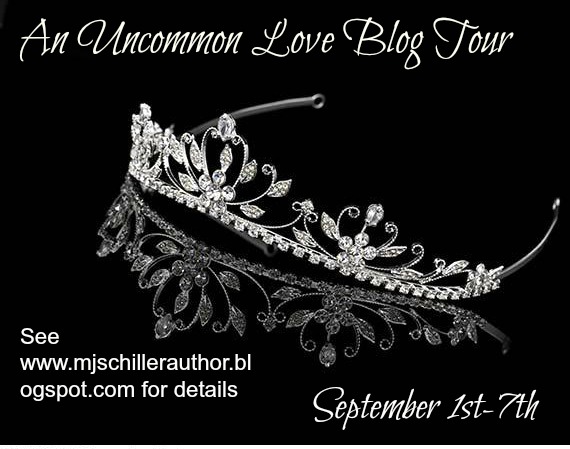 AN INTERVIEW WITH THE TALENTED MJ SCHILLER:
Have you ever wept over a character?
I have read some of my books dozens of times, and I still cry every time. I feel like an idiot! I mean…I know what's coming!
Have you ever had to kill off a character? How did you make that choice? Or was that choice taken from you by the story/characters?
My best friend shows up in my books from time to time. One day I came in to work and told her I had to kill her off the night before. Her jaw dropped. I shrugged. "Sorry. You had to go."
The story took me there. It was a gruesome death, but she deserved it. 😉
Do you prefer to write novellas, short stories, or full-length books? Which do you prefer to reading?
I rarely say things succinctly. My kids encouraged me to get a blog because my Facebook posts are obnoxiously long. I'm a full-length novel kinda gal. I have one novella, but I wrote it for a submission call so it had to be that long. I also prefer to read novels, but to be fair, I haven't read a novella before.
Paranormal writers, if you were reincarnated as an animal, which would you be? If you think you've been an animal already, which

one?
I'm not a paranormal writer, but I wanted to answer this one and there was nobody here to stop me. I would be an otter. Otters always seem like they're having a good time. They are so sleek and smooth when they swim and seem so carefree. Or, a hawk, for the same reasons. They look so graceful when they soar and it just looks like fun. Or maybe a penguin. They're just funny. And they dress well.
Do you ever take yourself too seriously? When that happens, what type of book do you read or music do you listen to in order to get out of that mindset?
Uhh…as you can see from the last question, I seldom take myself seriously. I should probably do that more.
You've got a pen and paper in hand, but no story. At that moment, do you free-write or doodle?
I do like to doodle sometimes, but I like to write more. However, if I had no story you'd be more likely to find me creating a grocery list or to do list.
A memory: You are looking at your very first published book, for the very first time in print or as an ebook. Tell me exactly what you are feeling? Emotions and sensations. Where are you? Who is the first person you tell?
It was pretty cool to see it up on Amazon. I mean, I'd purchased stuff there before! But when the print copies arrived—now that was super cool! My kids were the first ones home, so I showed them. They were not impressed. 🙁
Thank you so much for having me, Kara! Obviously I enjoyed myself! 🙂
♥♥♥
DON'T FORGET TO PARTICIPATE IN THE RAFFLE. MJ IS GIVING AWAY TWO COPIES OF EACH OF HER FOUR BOOKS!
http://www.mjschillerauthor.blogspot.com/